Powered By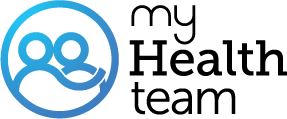 Real members of myMPNteam have posted questions and answers that support our community guidelines, and should not be taken as medical advice. Looking for the latest medically reviewed content by doctors and experts?
Visit our resource section.
Does Anyone Have Schwannomatosis NF3, I Have Had It For Over 50 Years, Just Someone To Swap Symptoms Compare Effects, History Of?

Maybe even make breakthroughs in the treatment of this? I have a personal specialist for this condition, it was finally diagnosed in 2017, by a neurologist subsequently now my specialist! I have noticed a few effects, not really listed in accepted lines of Schwannomatosis NF3 symptoms! I also have Juvenile Myoclonic epilepsy, which 'started' the same time as symptoms of NF3, could they be indirectly related? They both started in 1970, when I was aged 14, I am now aged 66, male, and retired!
Join today!
Start meeting others who understand