Powered By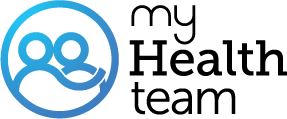 Real members of myMPNteam have posted questions and answers that support our community guidelines, and should not be taken as medical advice. Looking for the latest medically reviewed content by doctors and experts?
Visit our resource section.
Birthday Club

Wouldn't it be nice if we celebrated birthdays? Idk if a birthday crew is wanted or just make a list that can be filtered or someone have a different idea? I don't know when anyone's birthday is but as cancer patients I think it would be nice to celebrate life. As simple as dropping a "HB" on a friends page. Drop your birthday if you agree! I'm 4/18 just incase you don't wanna share the year. Lol
There is a place on your story or your profile that asks for your birthday. That is why you see someone that has a cupcake by their name in the postings. It is saying that today is Babyrize's birthday!
Mine is 4/28😄
Tracy
Are you writing this all down, Babyrize?😁🙄😂
Taurus - May 12
I don't like horoscope reading though
To all our October
Birthday team members
Join today!
Start meeting others who understand